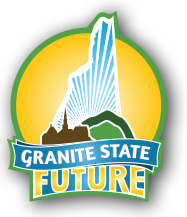 A representative to the Lakes Region Planning Commission from the town of Moultonborough, a Mr. Paul Punturieri, maintains this blog where he now sings the praises of the "Master Plan".
Please be aware that the "Master Plan" for your area is no different than the Master Plan for every town, city and region in the rest of the country. To discover the goals and purposes of these plans, please visit this website: Granite State Future(s) and its associated Blog where these plans and schemes are exposed.
Since becoming a representative to the LRPC, Punturieri, has also turned his back on SB2, the law which allows towns to hold an actual VOTE where residents can choose to make decisions about their own towns, as opposed to a chosen few bureaucrats who can assemble on an evening and push through initiatives that many would not have heard about. This makes sense, because now less people will be informed about these "Master Plans" and less apt to vote against them.
Lakes Region Tea Party members were instrumental in exposing regionalism to the rest of NH, and many towns now are aware of what they are up against when it comes to federal intrusion and the potential loss of local control.